Weathermaster Kona Folding Arm Awning
Kona has the perfect awning for every situation; come wind, rain or shine you won't find better.
Weathermaster's worldwide search for the best solutions for New Zealand conditions brings you a range of innovative heavy-duty awnings that deliver unparalleled functionality.
With five styles to choose from, spanning widths up to seven metres and offering a massive four-metre depth, they are perfect for decks, balconies, shops, restaurants and more.
The Kona Folding Arm range of awnings has been engineered to meet stringent quality standards, whether you choose the Semi-Cassette style with it's stylishly clean fascia or the unique Cross-Over style for maximum projection from the narrowest of awnings. Plus the entire range benefits from thorough wind performance testing to meet European 13651 wind classification standards.
The Kona Series is covered by our comprehensive 5 Year Warranty.
A proven design that utilises a simple square bar for easy installation in a wide variety of locations.
Features include the latest in modular design and a range of accessories to customise your awning and enhance your enjoyment in a range of outdoor situations.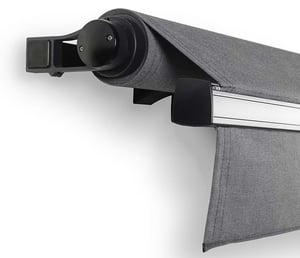 The durable and very good looking Kona Design folding arm awning will add style and sophistication to any outdoor setting. With European designer detailing such as the special pressure die-cast end brackets and Kona's renowned quality proving to be a very attractive combination.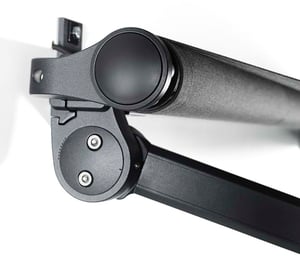 Lack of clearance above a doorway is no barrier to the Kona Rise. This awning extends horizontally from the building before utilising a change of pitch at the elbow joint to slope down for good shading performance.
This is Kona's solution for installations that necessitate a narrow awning without compromising on weather protection. The Cross-over utilises an ingenious cross-over system for the arms that projects the awning out further than would otherwise be possible, and dramatically increases the weather projection that's available.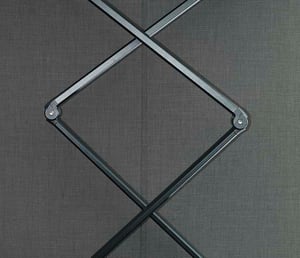 By including a compact semi-enclosure feature Kona has created an awning system that protects the fabric from the elements when not in use. In addition to increasing the longevity of the fabric this system also hides the fabric roller tube from view, presenting a streamlined finish to the awning.