Awnings For Wellington
Wellington Blinds & Shutters is a leading supplier of high-quality awnings and sun protection solutions for the Wellington region
We provide strong, durable and resilient outdoor awnings that can keep the elements away. Get all that and more with our range of Weathermaster awnings.
Our range of awnings can help you manage the sun's heat and glare in style. Light filtering awnings can help diffuse the light, control solar heat gain and reduce glare, turning any room into a cosy, comfortable space.
The right awning can enhance the look and feel of your property while boosting its value. Our awnings are made to measure and customised to your specific requirements. We have a wide range of awnings manufactured in New Zealand, including folding arm awnings, retractable awnings, canvas awnings, motorised awnings, and drop arm awnings.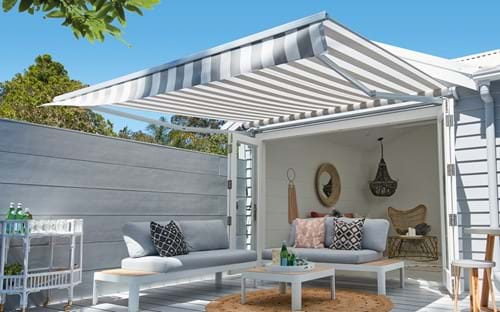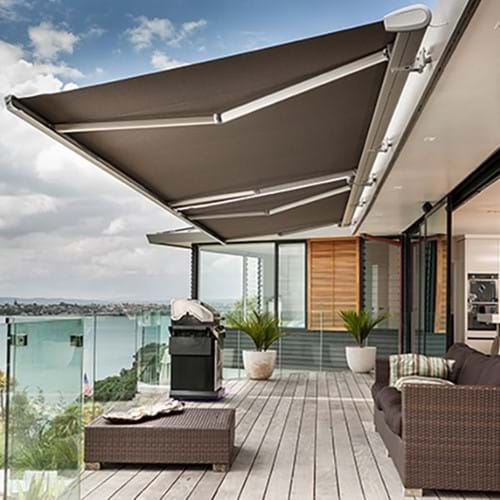 A fully automated awning, offering protection for you and your furnishings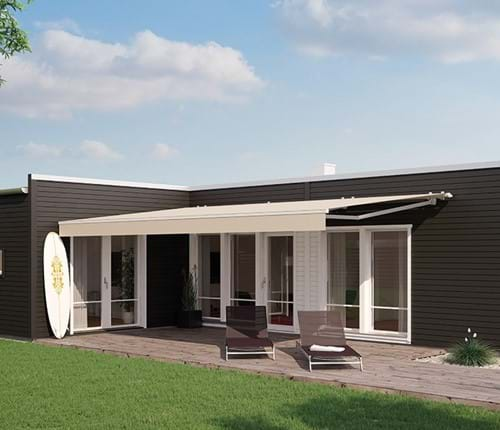 Kona has the perfect awning for every situation; come wind, rain or shine you won't find better.